FAQ
---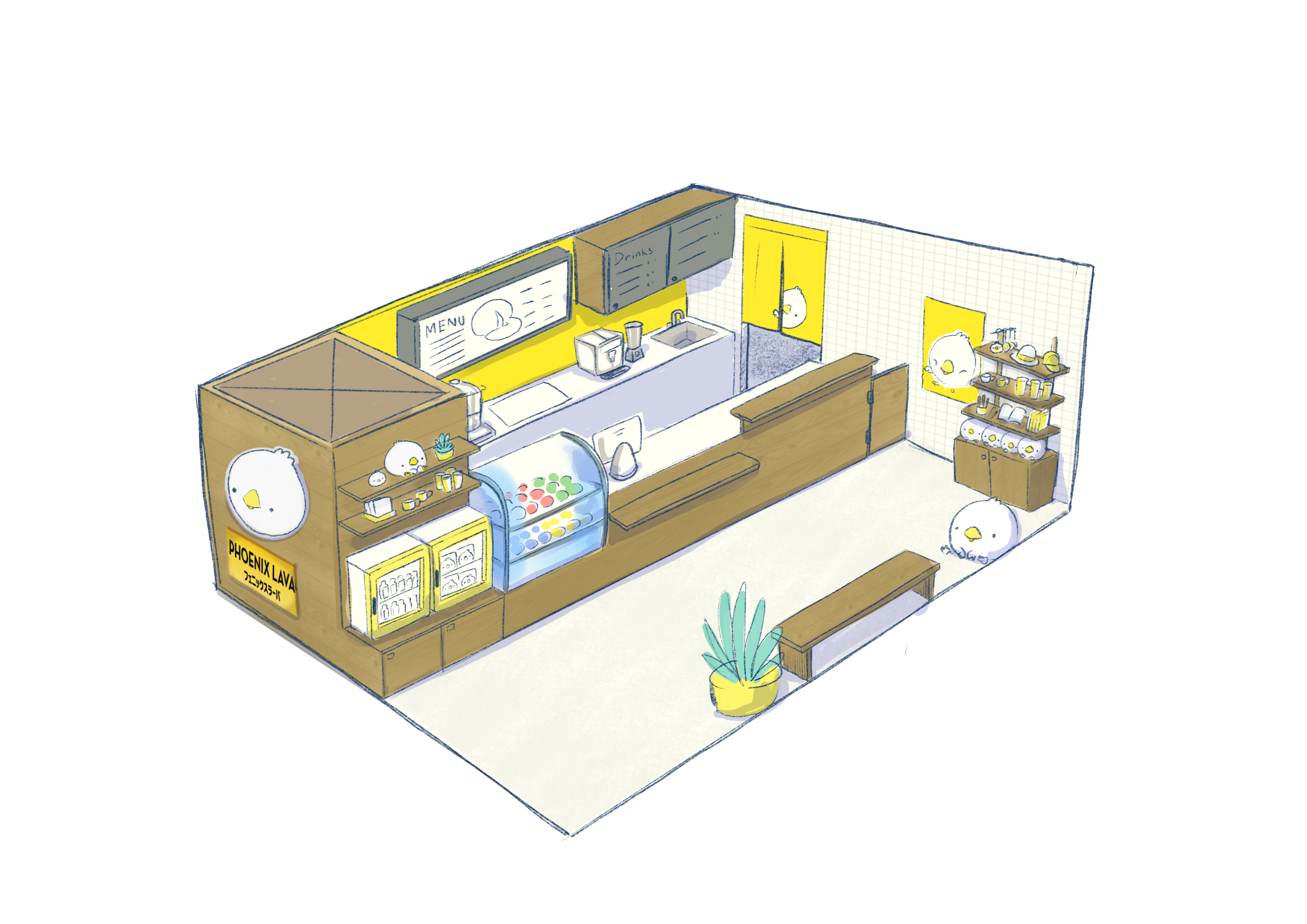 Shop Management is done by Franchisee
Phoenix Lava provide all the training, along with Operation Manual ,
R&D For new Product and Audit checkup to support you.

You can adjust the process to fit in your Market , you can present and we both side will discuss together to make the prototype for your local market.
Normally We ship in Frozen Carton Box 2 type of delivery available.
1. At 20 feet Container Maximum load is 64,800 pieces of bun. (1350 Boxes)
2. Chilled AIR Freight Delivery, can ship MOQ from (250 Boxes)
and the flight delivery cost will check after i receive your airport destination.

* 1 Box contain 48 pieces of the LAVA *
and that is the reason you need COLD-Chain Warehouse or your own Freezer.
(in Thailand / Vietnam / SG , we partner with cold storage company for example
SCGL : https://www.scglogistics.co.th/service/index/9?lang=en)

- For the Import Documentation, Because this is Food business.
Thus, there will be some FDA documentation for import in your country
that Franchisee have to take care of before importing.
Nope. It is pure Natural Freezer Process, we make the bun fresh and keep in freezer.
i do recommend from your side to keep the bun for only 3-4 months for best quality.
(So, this is mean begin with small shipment to test market, so your side can sold it all out by 3 months)
Normally, we're FRANCHISE business, so the franchisee invest in our Franchise License fee and get RIGHTS to operate Phoenix Lava in the region.

The International Franchise Contract in this early stage we provide are,
- Single Unit Franchise —— Open 1 Store.
- Multiple Unit Franchise —— Attempt for more store at negotiation fee price.
Normally, 60-65% Gross Profit Margin. But it depends on your price strategy too.
For example in Vietnam, our partner price the Bun at 50 THB Due to COGS has to plus
- Shipping Cost / Import Documentation Cost and / Cold Storage Cost.

And We also got CO Form-D because of the AEC So, you import with no taxes.
After you fill all the Application and send us business plan, i will send CATALOG PRICE of product for Franchisee for you. Please note that this is confidential.
Franchisee organize the Marketing in your local market, we do our part for promoting Internationally Marketing (the 2% fee will come to global marketing fund)
1. Franchisee do a preparatory research and Send us BUSINESS PLAN. Choosing the type from
- Standard Store (30-60 Sqm.)
- Cafe Store (65 Sqm. +) —— Shop on the street corner.

2. Location Targeting by your side and present to us.

3. Franchisee come to first-visit the Store Operation in Thailand.
and Sign the Franchise Contract and pay the Franchise Fee.

4. Our design team, drawing the prototype of the store and send back to Franchisee.
(We also provide, Store Decoration Manual / CI in this stage.)

5. Franchisee find local designer to design the 3D Perspective and Construct.

6. During the store construction, Franchisee enter the training course in Thailand (Last 3 days)

7. Ready to Operate the store plan / Order the Lava by sending PO (Purchase Order)
and Product / Equipment will ship to your warehouse.

8. When all the Product / Equipment Arrive Franchisee's country.
We visit the destination to AUDIT the warehouse / Checkup the Equipment
and do ONSITE Training for SOFT Opening.

9. We also stay with you while Grand Opening (5 days prior and after)
---
If you have any further question
don't be hesitate to ask us. We're here to help

we can talk further on Messenger,
this is

my LINE Account : mazmiracle


and

whatsapp Account : +66909760315




wechat : parin017


Thank you
Regards

Parin